A structure of excellence
from the futuristic concept
With a somewhat visionary concept, 'La Maison Sissy' is located in Via Sannio, opposite 'Marcello Candia' Park, in the 'Porta Romana' area (M3 | Lodi TIBB), within a prestigious building of the 'Old Milano'
Our facility is authorized by the 'North/South Milan' Veterinary District to accommodate a maximum of 65 guests. It is equipped with every comfort and occupies two levels. Featured by an open space used for the socializing of the canine guests and a wellness area, the facility is equipped with a web cam system and has a considerable number of lounges, all equipped with monitors and sofas, hammocks and bowl holders with antibacterial characteristics by Kira | Luxury pet.
Our location is conceived according to a visionary approach and has been subjected to a skilful structural refurbishment. Soundproofed and coated with technologically advanced eco-friendly materials, it is decorated with sanitizing photocatalytic acrylic siloxane paint with nano-titanium 'Umana' by Loggia and, within, there are the so-called 'toxin-eating' plants that keep the environment even healthier.
Our facility, controlled 24 hours every day of the year, is staffed with only qualified personnel and has an agreement with a major veterinary centre for the 'First Aid' Service (active 24 hours a day).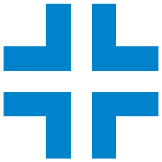 La Maison Sissy
is an exclusive facility
authorized in carrying out
boarding and canine day care
activities by the North/South
Veterinary District in Milan
[Nr. Reg. 5001274]
To ensure that our animal guests
can live in a healthy environment,
the walls of the facility have been decorated
with sanitizing photocatalytic acrisiloxane
paint with nano titanium 'Human' by Loggia
Inside the facility,
with both an aesthetic and functional feature,
there are 'toxin-absorbent' plants,
such as Spathiphyllum and Ficus Benjamin
capable of removing benzene and formaldehyde
from the environment
Our facility is characterized,
by the significant absence of odors,
and is subjected to a strict hygienic
and guaranteed protocol.
The areas, where the animals stay,
are constantly cleaned only with
the use of surgical medical devices.
Even before the pandemic of 'COVID – 19',
'La Maison Sissy' has always extensively
used PURELL to counteract germs and
bacterial presence inside its areas